NEW NWOT Lauren Ralph Lauren Men's Beige Dress Pants 36X32 $125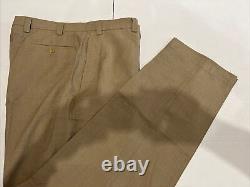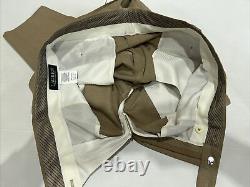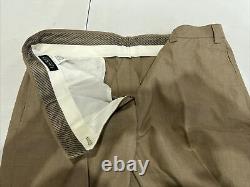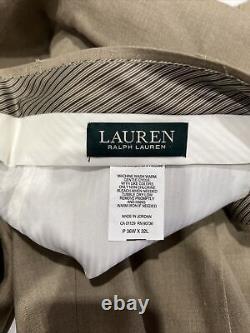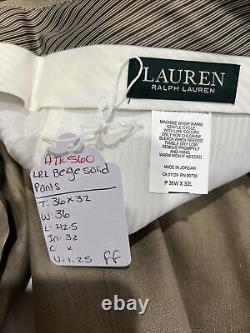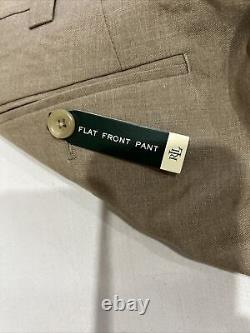 Additional Pant Leg Length: (Add both measurements below for total additional pant length). Unfold the cuff of the pants to increase length by X. Unsitching the inner cuff of the pants to increase length by an additional 1.25.
Our goal is to give our Veterans the best clothing we come across! Please be mindful of this when shopping with us as 100% of store profits goes directly to the charity Save a Suit. Thank you for supporting our mission! Established by Save A Suit.
The products listed are pre-owned items and may show signs of wear. Some items might have been altered to fit their previous owner. We measure every item to ensure fit. Please refer the condition details above to find out if this item has any specific damage. Please check the photos which shows the damage, if any.
Wrinkling are all very common issues with pre-owned clothing that are easy fixes and are barely visible on an item. Most of these issues do not affect how the item looks or fits, so we do not list them, as they are standard with pre-owned clothing. Multiple stains and any other visible issue with an item are all considered an uncommon clothing defect and it will be listed under visible damages on the condition details section above. Most items are delivered within a 4-5 day period.
Please inspect your item when it arrives. For sanitary reasons, we strongly recommend cleaning your item before wearing. All of the items are pre-owned and sell as is-we do not clean the items put up for sale. If there is an issue with your item that was not described in the item description, please message us and we will work on a solution with you.
Message us if there are any issues.